Death of the Father Boris Bobrinskoy
Dear Fathers, Dear Brothers and Sisters,
Following the death of the Very Reverend Protopresbyter Boris Bobrinskoy, on the 8 of August at 9.30 am, with the blessing of His Eminence Metropolitan John of Dubna, Archbishop of the Orthodox Churches of Russian Tradition in Western Europe, a Divine Liturgy will take place in Saint Alexander Nevsky Cathedral for the rest of his soul, followed by a panikhida. We ask you all to join in prayer for the rest of his soul and we express our condolences to his wife Matushka Hélène, to his children, and to the grandchildren.
Father Boris was one of the great theologians of the Orthodox world. Professor at the Institute of Orthodox Theology Saint-Serge and it's Dean, rector of the Parish of the Holy Trinity (crypt of the Saint-Alexnder-Nevsky cathedral in Paris) and member of the Council of the Archdiocese, author of several books of theology and very remarkable personality of our Archdiocese.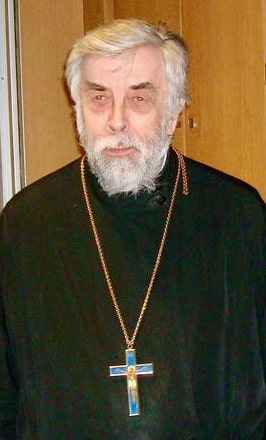 Eternal memory!